EVERYTHING YOU NEED TO DOMINATE SOCIAL MEDIA IN ONE PLACE
Give me 7 days and we can increase your social media traffic without you pulling your hair out.
Building An Audience Can Suuuuuuuck!
FREE YOURSELF from your phone. you do not need to be active on social media, all day, everyday. You do not need to spend hours searching for content for your social media channels.
That's Why I Want To Make It As Easy As Possible For You
Swipe the tools you need to come up with an insanely effective social media strategy to help you grow your blog. The more traffic you have, the better advertising companies you can sign up to, and even more money making opportunities will open up for you! 
I spent years blogging in a time when you could just hit publish on crap, quite frankly, & see 200k pageviews a month. Then that ALL CHANGED! We are in the era of Blogging 4.0 and to keep up with the Pro's, you need to have a plan. But you don't need to make yourself ill in the process.
My strategies haven't just worked for me, they've worked for my coaching clients AND students to help THEM get the traffic they deserve – no matter what niche they are in. If you're tired of spending HOURS trying to keep up with social media & sweet FA in return, then you need to steal my strategies.
As with most things in the blog and business land, the key to your success and profitability lies in the planning. You wouldn't launch a new website or product without first planning out the details, and your social media has the most potential for FREE TRAFFIC. By planning out your updates before you post, you'll be sure that you're promoting the most relevant content, blog posts and products to your audience, and stop wasting time on strategies the just do not work.
Let's get social, social media guide & planners
I still waste SO much time thinking about what to post in the moment. If you plan in advance, you'll become the most efficient social media manager because you'll be able to schedule your posts without getting sucked into an internet abyss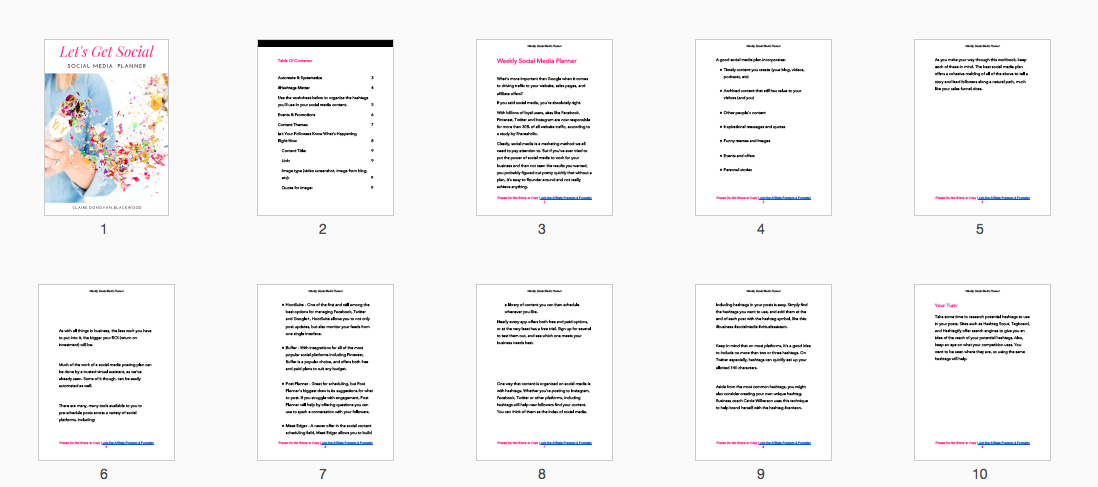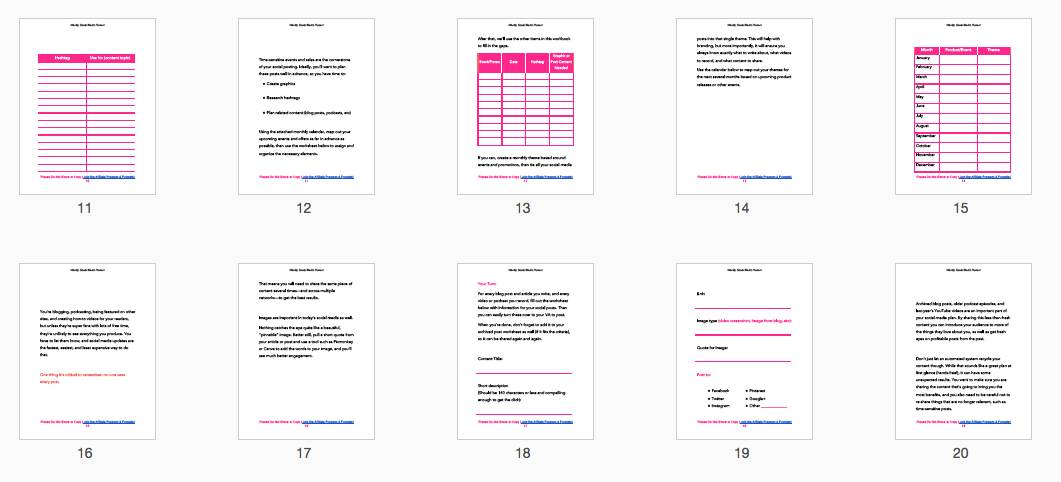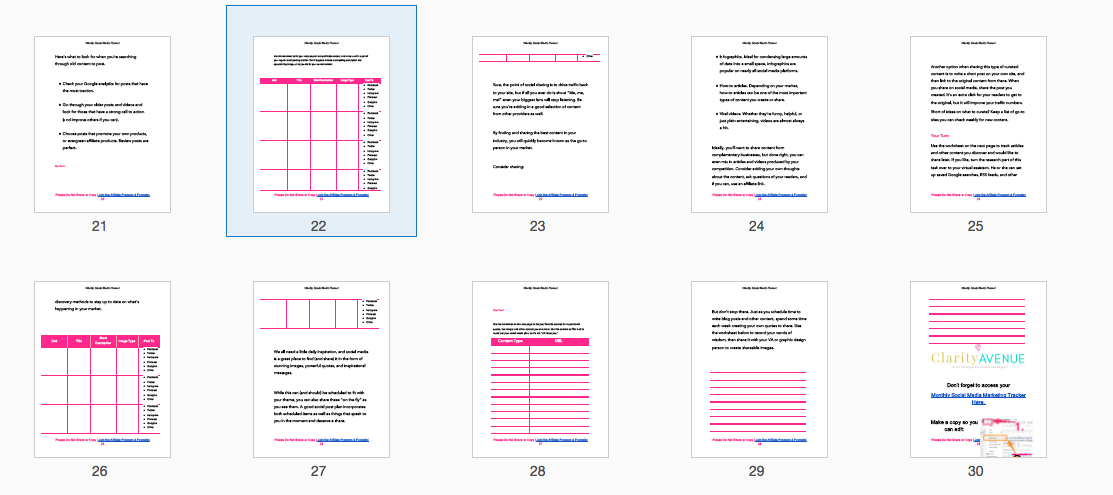 If you've tried and tried to build better habits around your social media marketing as a blogger, but still feel as though you're treading water, then our new Weekly Social Media Planner & Monthly Tracker will help. You will automate all of your social media posts, harness the platforms, and increase the visibility of your blog— all while spending less time. I'd call that a win!
GRAB YOUR COPY NOW & CLAIM YOUR FREE SOCIAL MEDIA CONTENT TRACKERS!
This is not for you if...
"I love reading your content, written in a clear to understand way and in so much detail that everyone will understand"
– Roamy Link, Blogger 
Claire Donovan-Blackwood, owner of Clarity Avenue and a 12 year blogging veteran. After years of learning and developing an effective Plan Of Action to grow my blog into a business using five or six different income streams, I managed to execute it perfectly and now I'm giving you the keys to the kingdom.
I've been featured in Craft Business magazine, on two separate occasions and even did an interview on BBC Radio 2 here in the UK. Britains most popular radio station!
'm a bit of a type A personality and when I became sick in 2009, my abilities quickly declined. Despite being bed bound for a couple of years, I was able to concentrate on growing my blog brand because I KNEW I would turn it into a business some day.
I was in your boat FOR YEARS! Stuck in a kind of purgatory, between having a hobby blog that doesn't really earn anything. In my head, I was convinced that I could launch my business once I got better, because I was always told that I WOULD get better.
At the end of 2016, I was told that I had received a misdiagnosis and that I actually had a rare medical condition that had no cure. That, was when I decided to flip a table (in my head) and take the steps towards launching my biz.
Within two months of launching, I was able to come off Government assistance, with a solid PLAN and THIS EXACT STRATEGY.
GRAB YOUR COPY NOW & CLAIM YOUR FREE SOCIAL MEDIA Content TRACKERS!
Frequently Asked Questions
You bet!! If you buy this guide/planner, implement the strategies, and don't see any results, then you can email me within 30 days of purchase (a whole month!) for a full refund.
You will checkout via the Gumroad checkout process and receive an instant download and email confirmation of your order.
Nope! It is a complete guide to help you curate 12 months of social media content EASILY without the hassle.
Nope this is just for your social media content. It would be an extension of your Business Plan.
I never thought that signing up for coaching was going to be beneficial and that I was probably just going to get spammed, here I am, 2000 pvs above the average this month all thanks to you! I went from running around like a headless chicken to actually having a plan. I would spend days just figuring out what I should do next. Thank you so much! Your support means the world to me."
– Asmaa from Ezmey.net 
GRAB YOUR COPY NOW & CLAIM YOUR FREE SOCIAL MEDIA Content TRACKERS!