So you want to know how to start affiliate marketing? The BEST thing about affiliate marketing is that you do not have to spend one dime or one minute on creating products AND it's not difficult to understand.
You can simply test products and services that solve problems for your target audience and promote them.

How To Start Affiliate Marketing
Before we begin, If you have a blog already, I HIGHLY recommend that you sign up and install Skimlinks. It turns any links that are part of their platform, into automatic affiliate links.
Essentially, you are going to do all the leg work for your target audience to find the solutions that they need the most.
Warning: If you just find a product and toss up an affiliate link or banner, you're just not going to make that many sales. It requires a deeper connection.
My recommendation of Skimlinks is backed up by many posts – the banners being on all of the websites that I use. I'm not just expecting people to sign up because I say so and that mindset is incredibly important to cultivate.
You really are going to have to dig a lot deeper. These tried and tested strategies are really simple. You need to know that once you get that ball rolling, it will be difficult to stop!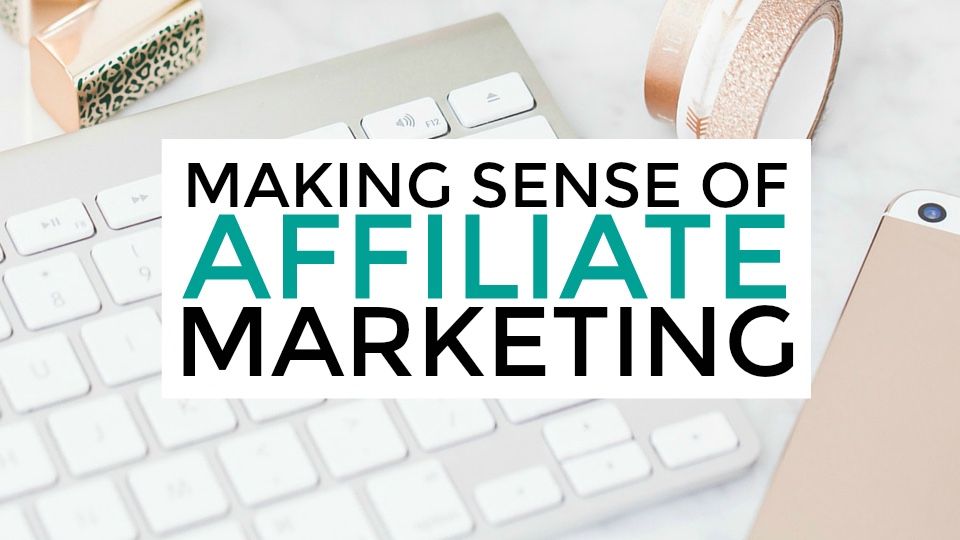 Learn From THE BEST! Even If You're Affiliate Marketing With Blogspot
And who is that? Well, it's Michelle from Making Sense Of Affiliate Marketing! Michelle earns well over $100,000 A MONTH from affiliate marketing in the most popular niche on the internet. And she gives you the keys to the kingdom in Making Sense Of Affiliate Marketing.

I took this course two years ago and it helped me to double my affiliate earnings in less than 7 days.
Even better than that, look at the difference ONE YEAR after taking the course.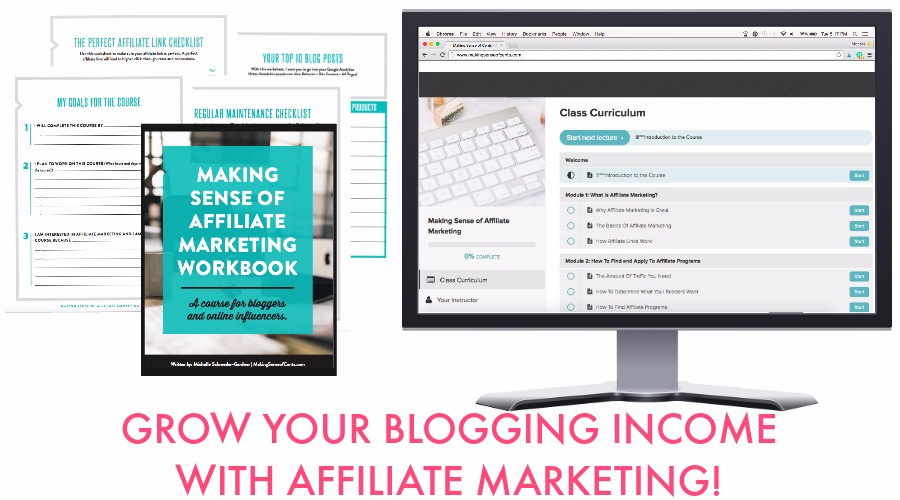 You will learn how to write an affiliate blog post that CONVERTS!
You NEED An Email List, If You Don't Have One, Start One For Free Here!
If you are not already collecting email addresses and information from the visitors to your online platforms you're making a huge mistake.

You can use your mailing list to do a lot more entertaining, educating and CONNECTING with your audience! Like blog posts, every message you send needs a purpose and a CTA to be effective.
Find Your WHY
E-v-e-r-y piece on content that you create for your blog needs to have a purpose. It is going to be to entertaining, educating, engaging or encouraging. Therefore, every last post must have a call to action.

That call to action (CTA) might be "get the ebook to your inbox". Or it might be to "click here and buy now" or it might be to "grab the freebie now". It better have a CTA that is obvious and direct!
Find SOLUTIONS For Your Readers
Do not promote random products, you want to promote solutions that you've tried and tested to be effective! Remember to solve a problem that your target market has. When you focus on solutions, rather than products, your target market will TRUST you to provide EVEN MORE solutions to their problems.
What is the point in learning how to
Use Split Testing For EVERYTHING
You may have heard of A/B split testing as everyone seems to recommend it. There's a very good reason for it, as it will give you incredible insights into the effectiveness of a particular message.

I love being able to use the Thrive Headline Optimiser plugin to test how effective blog headlines are for each of your posts!
You can practice similar A/B Split tests using landing pages, opt-in pages and other types of content that you are using to promote your affiliate programs.
Utilize Social Media And Start Affiliate Marketing On Facebook
In addition to your blog and mailing list it's a good idea to use social media creatively. Why not do a live Instagram story talking about your solution or a Facebook group that is just for people who are in your target audience? The more places you can be that your target market hangs out, the better.
Write Reviews Of The Products You Are Promoting
Every time you come across a new product or service that will solve a problem for your audience, it's a good idea to try it out, and write an honest review. Be sure to ALWAYS DISCLOSE that you'll be earning money if they use your affiliate link. You also need to be honest about the product or service too.

It's a good idea to go ahead and put up reviews for products you did not like and would not recommend too. That way you have a good balance of content.
Improve The SEO On Your Site
Search engine optimization is an important part of your blog because without good SEO no one will find you. Learn EVERYTHING that you can about SEO so that you can utilize it for best results. Google webmaster tools will give you a lot of the information that you need.

I had NO FRICKIN' CLUE about SEO for YEARS. Which is highly embarassing since I've been making money online since 2007. So I decided to take a course and it was a GREAT investment.

Host A Webinar On A CLOSELY Related Topic To Promote The Product!
A really great way to tell your audience about a new product or service is to host a webinar. You can even contact the creator of the product and ask if they'd be interested in a joint venture to promote their product.

It's a fun and wonderful way to get more newsletter list sign-ups, and if you can get a high sign up rate, you may be able to rinse and repeat the process!
Track & Measure The Results Of Your Efforts
Everything you do needs to be studied, tracked and measured.

If you're not setting goals for your affiliate promotions, and then measuring your results against those goals you're just spitting in the wind.

You can know EXACTLY what is working and not working by looking at the numbers.
In Conclusion
If you're a beginner or even a seasoned marketer, affiliate marketing is a great way to earn money. I have talked to you about how to understand your audience and choose SOLUTIONS rather than random products that do nothing.

These simple strategies will help you to increase your income and told you how to make the most of ad placement. Take your business seriously, and realize that affiliate marketing is a great way to earn a living from your blog JUST LIKE I DO!