I developed a super easy way to RAPIDLY increase my blog profits and also make my content convert to ensure that I'm receiving steady money. Obviously, I felt you should know how I made this possible, so I wrote everything out in special mini-course I prepared specially for you…

Then I stopped. Because I had REAL doubts; I held out at the completed course for a week…

"Did I really want to share my strategy with the blogiverse?"

Would this just amount to just another course that people would lose interest in quickly – allowing the content rot away in digital abyss?

I really want others to have amazing blogs that grow their bank accounts!

AND, I was quite CONVINCED that there was ROOM FOR EVERYBODY

So…

I made up my mind to share this blueprint with YOU!
Now, I hope that you aware that any changes you make on your blog could actually take a few weeks before it starts to yield results, right?

I also hope that you are aware, that once you find a real way to make money from your blog, it's almost impossible to stop it.

FAN-TASTIC right? Sure, it is!

Yeah, blogging can feel a bit slow sometimes, but once you start to hit the right buttons, your traffic levels will soar rapidly.

The 'trick' is – having a trusted blueprint to guide you.

And that all boils down to the number of opportunities that you are aware of.

Can You Make A Full-Time Income Blogging?
YES!
What it boils down to, is that this 12-year blog veteran and pro blogger is GIVING YOU the EXACT blueprint that you need to earn a full-time income from home. CLICK TO TWEET THIS!
Introducing: The Blog Income Blueprint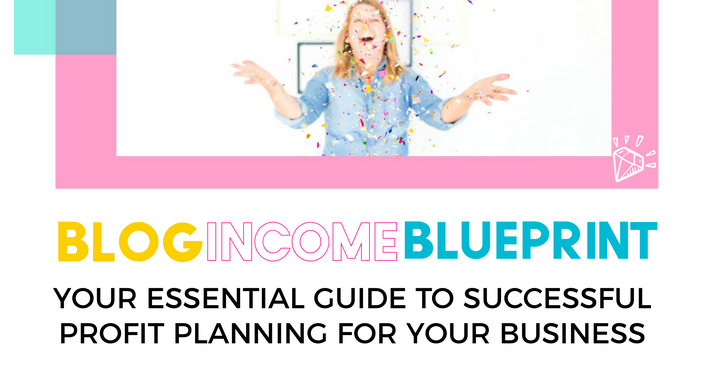 Yeah, that's all you need to take your blog to GREATER HEIGHTS – actually, that is the strategy that I personally use for my blogs.

If you are fairly established in the blogging scene with at least 30 posts and have an active social media presence, then pay close ATTENTION.

WHAT EXACTLY IS A BLOG INCOME STRATEGY?
My strategy is a SMART one sure way of helping you rake in serious CASH with your blog content.

Perfect for NEW bloggers who haven't developed any lousy blogging habits yet. (You can start a blog here!)
Ideal for more ESTABLISHED bloggers that are struggling to break past the $3k mark monthly.
My blueprint isn't just about helping you make more money with your content; it also enables you to provide real value and solutions to problems. You do this by creating informative and organised content for your readers who go on your blog daily.

AND

Being able to turn those readers into LOYAL customers!

Consider This Blueprint: How To Make Money With A Blog For Beginners
This is the part where I don't sweet talk you into doing this –

You either want to make more money from your blog or you don't – there is no sitting on the fence here!

I have been really enjoying how effective my Blueprint is and how easy it is to convert the content that is already on my blog.

This isn't a fancy unveiling of a new product, so I am totally cool if my blueprint remains entirely unknown to anybody else.

It's great that you found this – you're not going to regret it.

Want to swipe my Blueprint?

Thanks, but I'll pass. I already make enough from my blog. Tell me about something else that works.